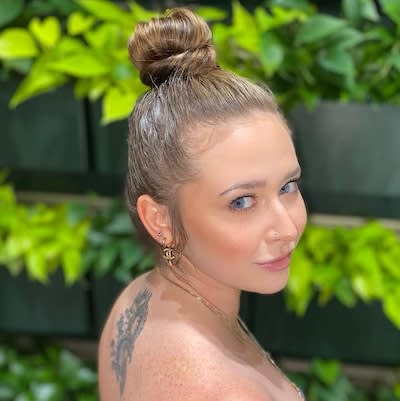 Braeyanna Hobson
My name is Braeyanna Hobson. I grew up, most of my childhood, in Mount Pleasant, MI. I then attended Michigan State University where I started as a dietetics major, but I graduated with a Bachelors of Science in Kinesiology with a coaching minor. I also just completed my 200 hr yoga teacher training as well as my online schooling at the Institute for Integrative Nutrition.
Originally, I was interested in learning about the human body because as a kid I was constantly challenging my mind and body through sports. I always thought it was amazing what the body could do that our brains tell us that we can't. I was always also into holistic healing and natural remedies. I absolutely hated taking any medicine as a kid. "I'm FINE dad" I would say. As my journey through life and health progressed, I realized my dad was right about some things (of course), but my passion for holistic wellness only grew bigger. I struggled with many health issues growing up which led me eventually to look deep within myself instead of constantly searching for answers outside of me. Now I'm here, at RAW, hoping to help others do the same.
I'm most excited to build lasting connections with the members here at RAW while helping our members to live their happiest and healthiest lives. Our community inspires me every day, and it is my hope that I continue to inspire them as well through my own personal lens on health and wellness.