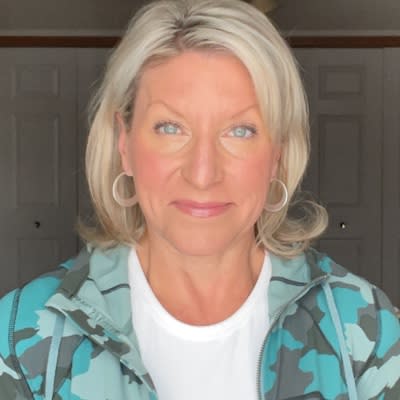 Julie Smith
I began working out at the age of 19, after having gained a significant amount of weight in high school. The mental and physical changes that happened were life-changing for me. Fitness has remained the one constant in my life that I am passionate about.
I have a quote saved that reads, "What will I do when I reach the top, reach my hand down and pull others up". I don't mean literally that I am above any one person, but I have been where just about everybody that first walks through the door of RAW has been. I have felt all the feelings they feel. After years and years of yo-yo dieting, I just "get it" now and I want to help others have the same success. RAW was the place the changed not only my physical appearance but even more importantly, my mindset. I want to give back. I wholeheartedly believe in Danny's vision and the core values that Raw not only preaches but puts into practice daily. I truly love this community.
My favorite thing is to meet and interact with people. I thrive on getting to know people, making connections, having a true community where we support and encourage each other with ZERO negativity. I want every single member to feel amazing about their personal journey! This is Raw Fitness to me, and I can't wait to be an integral part of making our family grow!