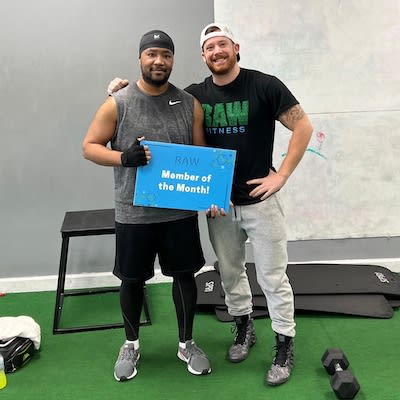 Tyler Khun
I am 24, and originally from Applegate Mi. I received my Bachelor's degree in Exercise Science Kinesiology in 2019 from Central Michigan University.
I was originally Pre Med student before deciding to follow health and fitness as a career path. My passions outside of fitness are hunting, fishing and playing music which usually fills up the rare free time I have.
What got me into the fitness industry was my personal love of fitness and the impact it has had on my life. Not only has fitness helped me stay healthy physically but it has really been a huge factor in benefiting my mental health over the years.
Being able to help guide people to a happier life through fitness the way it has helped me is a big reason why I am in the industry. I hope in my time at RAW to be able to help every person who walks through the door, to leave happier and healthier than when they arrived.