When it comes to fitness here at RAW Fit, their is a common theme among a lot of our RF Family.
Most of us are just plain unhappy in how we currently feel about ourselves, our energy levels, our ability to handle stress, our extra weight we are carrying around, etc. etc. I think you get the picture.
Part of our coaching process here is to slowly build up the skills of a healthy lifestyle, and with that, we focus on specific healthy habits. We tend to find a recurring theme here as well.
Most of us live day to day with out a plan, we just go through the motions, and wonder why life isn't turning out as we would like in terms of our health and wellness. One of the most common issues we work on with people is having a plan, part of that plan is planning out what we will do nutritionally for the week, and how to go about this.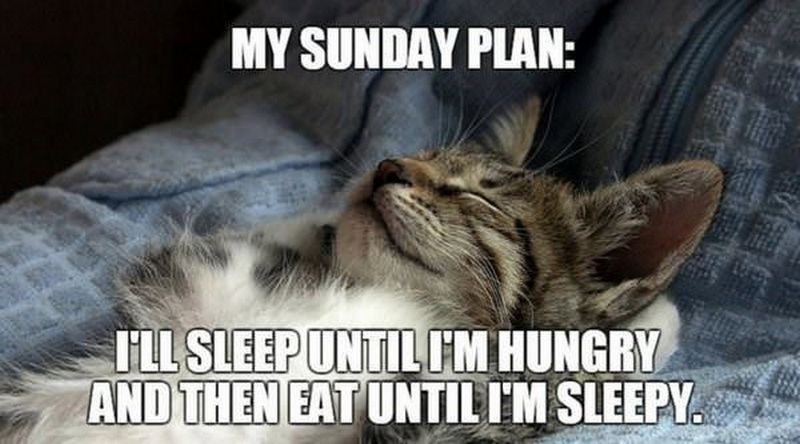 So, we wanted to share with you some of the best ways to help solve this problem.
Here is what we are going to discuss:
Today:
How to plan your week ahead
Grocery shopping tips
Meal prepping tips
Quick and easy meals on the go
Lets dive right in!
When it comes to living a healthier lifestyle, we obviously know the importance of eating well, but more times then not, we get caught up in the day to day activities we all have on our plate.
We get in the habit of being reactionary to eating, we just chose what we have readily available, and for the most part, these are quick simple foods that generally are not the greatest of options....But they are easy and convenient.
Not only does this add to all of those issues we mentioned earlier, low energy, weight gain, feeling down on ourselves, etc. But it also causes a lot of stress for ourselves trying to figure out what to eat for us and our families, while still managing our health.
Well, what if we had easy, readily available, healthy options? Wouldn't that be a dream!
Here is our tips for planning out your week ahead, and how to get the most out of your grocery shopping.
Before you go shopping:
Schedule your planning and shopping process every week as a non-negotiable appointment. This is to be in your calendar, and is a new standard to stick to every week.
Create 5-10 meal options for each meal, that you, or you and your family will eat regularly, and determine how you can make those options as healthy as possible for yourself.
Look over your upcoming week's schedule to determine what events and appointments you have scheduled.
From your list of meals you have, chose what meals you will do this week, and for what days.

This is where we provide meal plans for our members, with specific portions and grocery lists to make this process easier
Look over your week to determine if any meals will need to be eating out, and game plan what are the best options that are available locally for you so you have a plan before hand on where you will go to eat.

Create your ingredient list, or grocery list based on this plan.
Hit the store and stick to the plan!
While at the grocery store:
Stick to your plan
Shop mostly on the outside of the store, this is where a majority of the whole food options are at.
Do not go hungry!
Resist temptations, try to go alone if someone in the family may tempt us to buy things that are not on the plan.
Here is a video we created a little while back on how to get the most out of your grocery shopping:
After Shopping:
Prep what you can directly after you get home. This is important as all of the food is already out, and being moved around already. This is a good time to prep things like veggies, and other foods that don't necessarily need to be cooked, like salads for the week.
Meal Prepping Tips:
Cook in bulk, finding 2x a week to cook for a few days at a time, like a Sunday and Wednesday.

You can also cook more of what you need like proteins, and starches. For example, if you cook on Sunday night a dinner with chicken and rice, just make some extra servings to bring for lunch for the next few days.
Here are the best options for cooking in bulk:

Proteins: Chicken, eggs, seafood, turkey, beef etc.
Starches: Sweet potato, rice, quinoa, oats
Options: sandwiches, wraps, soups, bowls

Use foods you know you will eat, or things that are going to be simple for you to prep
Have healthy and simple grab and go options available just in case
Grab and Go Options:
Rotisserie chicken
Higher quality deli meat
Hard boiled eggs
Greek yogurt
Cottage cheese
Nuts and seeds
Cut up veggies
Fruit like berries and apples
Protein bars
Protein shakes
Higher quality jerky
The goal of meal prepping, and having a plan is to keep it as simple as possible. Sometimes it sounds daunting to carve out time to plan, or prep ahead if your going to do that. But just think about...
How much better you will feel, knowing what you are eating all week
How much time you'll save during the week with foods already available
How much your health will improve
How you will have less stress during the week
How much easier it will be to reach your health and fitness goals, and how becoming healthier and more fit will help you in your every day life.
Let us know if you have any questions about how to get the most out of your weekly meal planning. Feel free to email us at Info@madeatrawfitness.com
We make this process much more simpler for our members here at RAW Fitness by providing them with ready to go meal plans and grocery lists on a daily basis. Simple meals, that are properly portioned to reach and maintain a healthy body composition.
To gain access to this, and get a glimpse into our 45 min. strength building and fat burning workouts, take advantage of our 21 Day Metabolic Jumpstart Program. You can apply for more info here: 21 Day Metabolic Jumpstart Program.
To your success,
Danny Mullen
Director, RAW Fitness