With Covid, we have obviously had to make some adjustments in our program. However, that doesn't mean we wanted to slack, and not live up to our expectations of our high quality fitness program!
With Covid-19, some of the adjustments we have made to provide the best quality fitness service for our members, while keeping everyone safe and healthy are:
Increases space between individuals (12-15 feet apart from one another)
Limiting class sizes
Adding more frequent class times
Staying in your own location with your own set of equipment
Wiping everything, including the floor down after every class.
Touchless check ins
Covid Screening upon entry
Masks to be worn when less then 6 feet apart
More ventilation
Virtual options for every class
On-Demand and recorded options added daily
Here is a workout in action that you can check out to see how it looks:
We fully understand and respect that everyone's situation is different when it comes to Covid, so we want to make sure you feel as comfortable as possible when arriving.
Here is what of some of our member's where saying about the virtual and covid experience: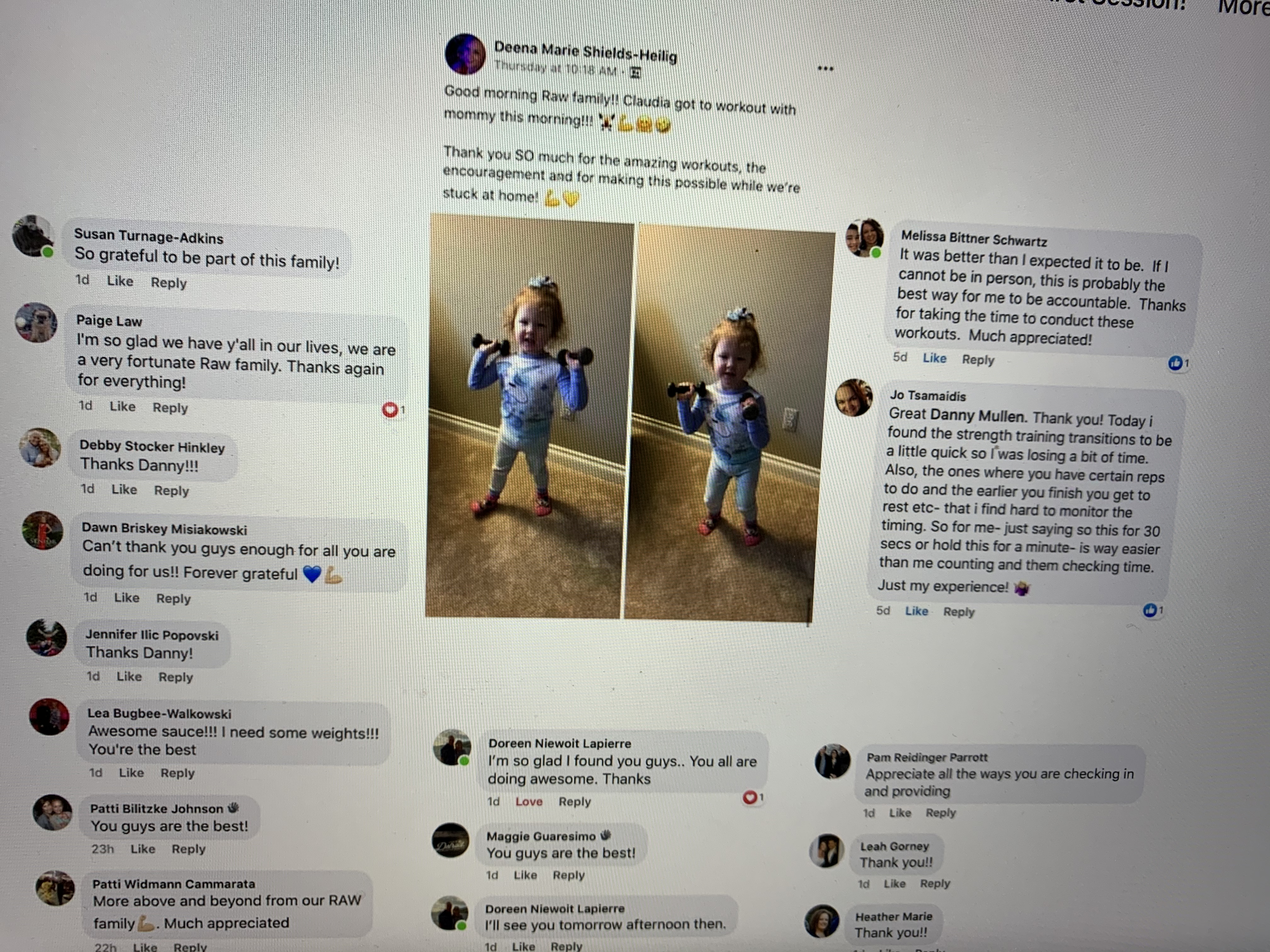 Let us know if you have any questions, or would like some more details! You can call us at 586) 745-7850 or email us at Info@madeatrawfitness.com
We ALWAYS offer a free first session. If you would like to come in and try us out, you can check out our schedule and apply for a free week trial!
RAW Fit Schedule (in person and virtual)