Struggle to find a quick and easy, yet healthy start to the day?
Check out our 5 Favorite Fat Loss based breakfast ideas!
Here is our first recipe: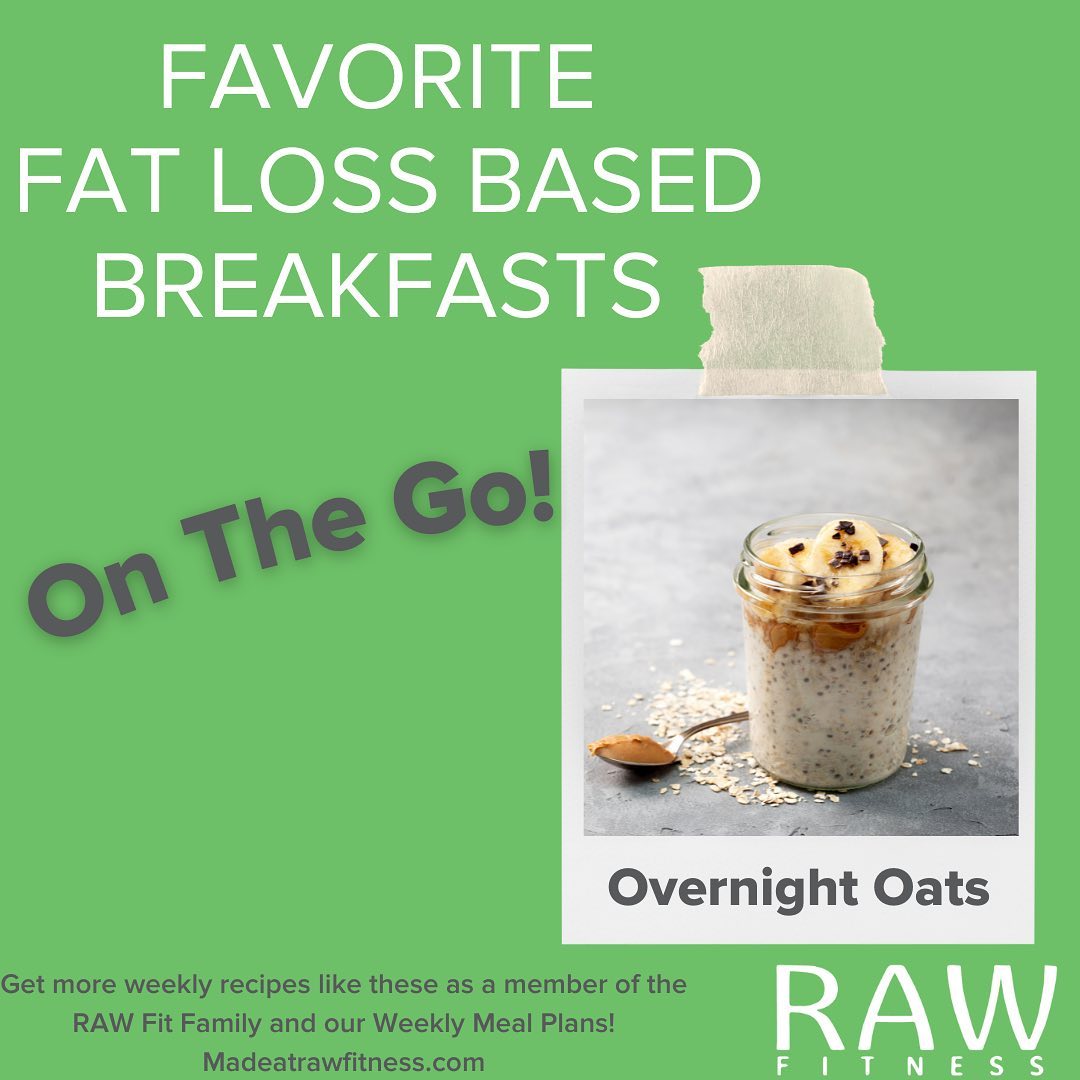 Ingredients:
½ cup dry rolled oats
½ cup Greek yogurt
1 teaspoon chia seeds
1 teaspoon peanut or almond butter
½ cup almond milk or more if desired
In the morning, top with any fruit of choice or coconut flakes
Instructions:
In a mason jar, add in order:
Rolled oats
Greek yogurt
Peanut butter and chia seeds
Cover oats with ½ cup almond milk.
Refrigerate for at least 4-6 hours, or up to 4 days. Grab when ready and it can be enjoyed hot or cold!
Recipe 2: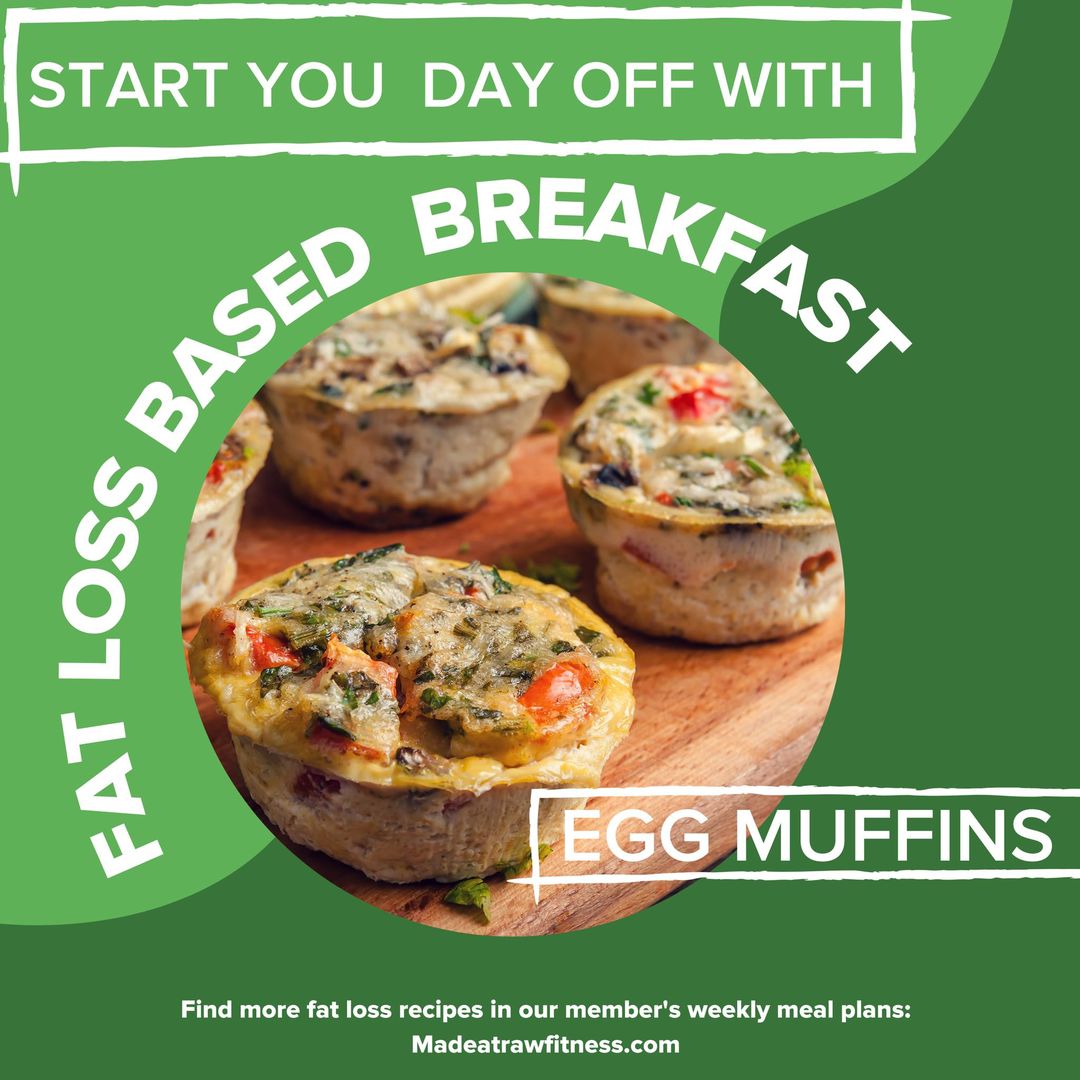 Ingredients:
12 eggs
2 tbsp. milk
1/4 cup of feta cheese
1/2 cup chopped spinach
Onions to liking
Any other veggie you'd like to add
Instructions:
Preheat oven to 375
Spray muffin tin with olive or coconut oil spray
Beat eggs in a bowl, and add in all ingredients
Bake for about 30 minutes, or until eggs are set
Women eat 2 eggs servings with a piece of fruit, men eat 3 eggs servings
Recipe 3: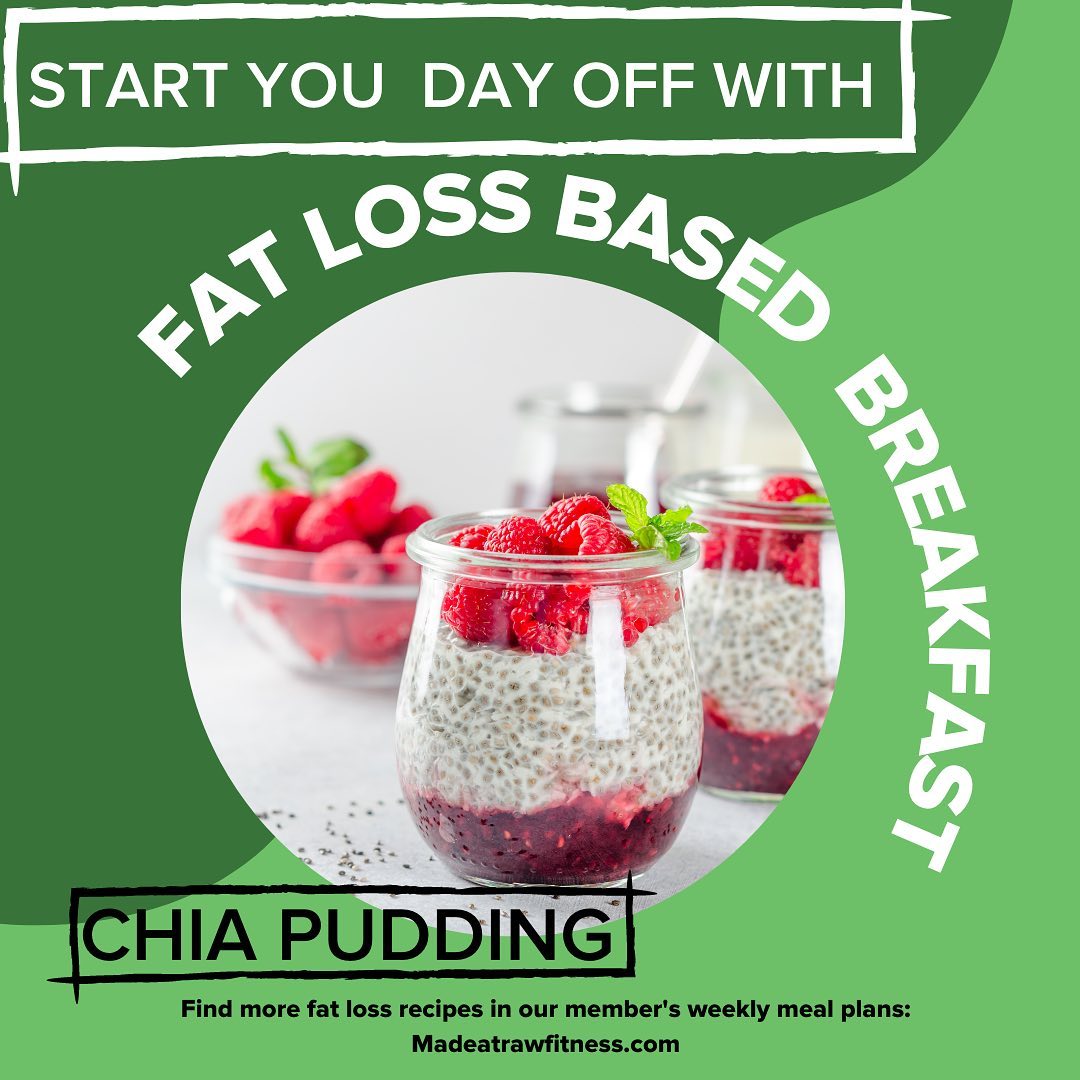 Chia Seed Pudding:
Ingredients:
•3 tbsp. of chia seeds
•3 tbsp. of chocolate protein powder
•3/4 cup almond milk
•1 tbsp. of raw local honey
•1/8 of vanilla extract
•Pinch of Himalayan sea salt - optional
•Fruit of liking - To top once ready to eat
Add all ingredients to a mason jar or some container with a lid
Mix with a spoon well, and seal with a lid
•Place in the fridge for 2-3 hours or until it has a pudding like consistency
•Stir pudding and top with any fruit of liking
Recipe 4: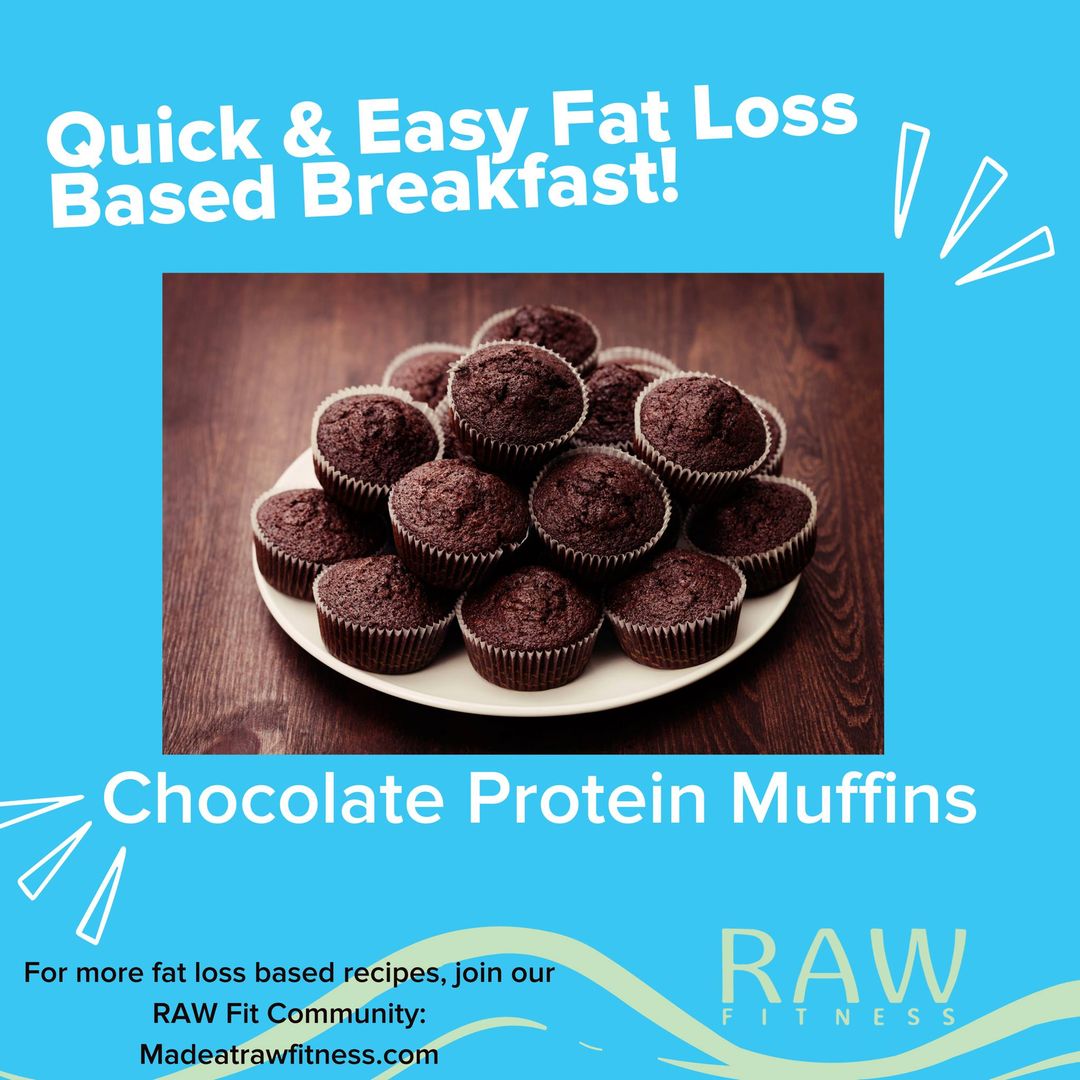 Chocolate Protein Muffins!
Ingredients:
2 cup almond flour
2 tbsp. monk fruit
3/4 cup chocolate protein powder
1 1/2 tsp baking powder
1/4 tsp Himalayan sea salt
1/3 cup liquid coconut oil
1/2 cup unsweetened almond milk
3 large eggs
1/2 tsp vanilla extract
3/4 cup sugar free dark chocolate chips
Instructions:
Preheat oven to 350
In a large bowl, add and stir almond flour, monk fruit, protein powder, baking powder, and salt.
warm up the coconut oil to a liquid
Slowly stir in the oil, vanilla, and almond milk
Whisk the eggs
Stir in the chocolate chips
Add contents to muffin containers in a muffin tin and place in the oven for 20-25 minutes or until you can cleanly insert a toothpick.
Our Final Recipe, recipe 5: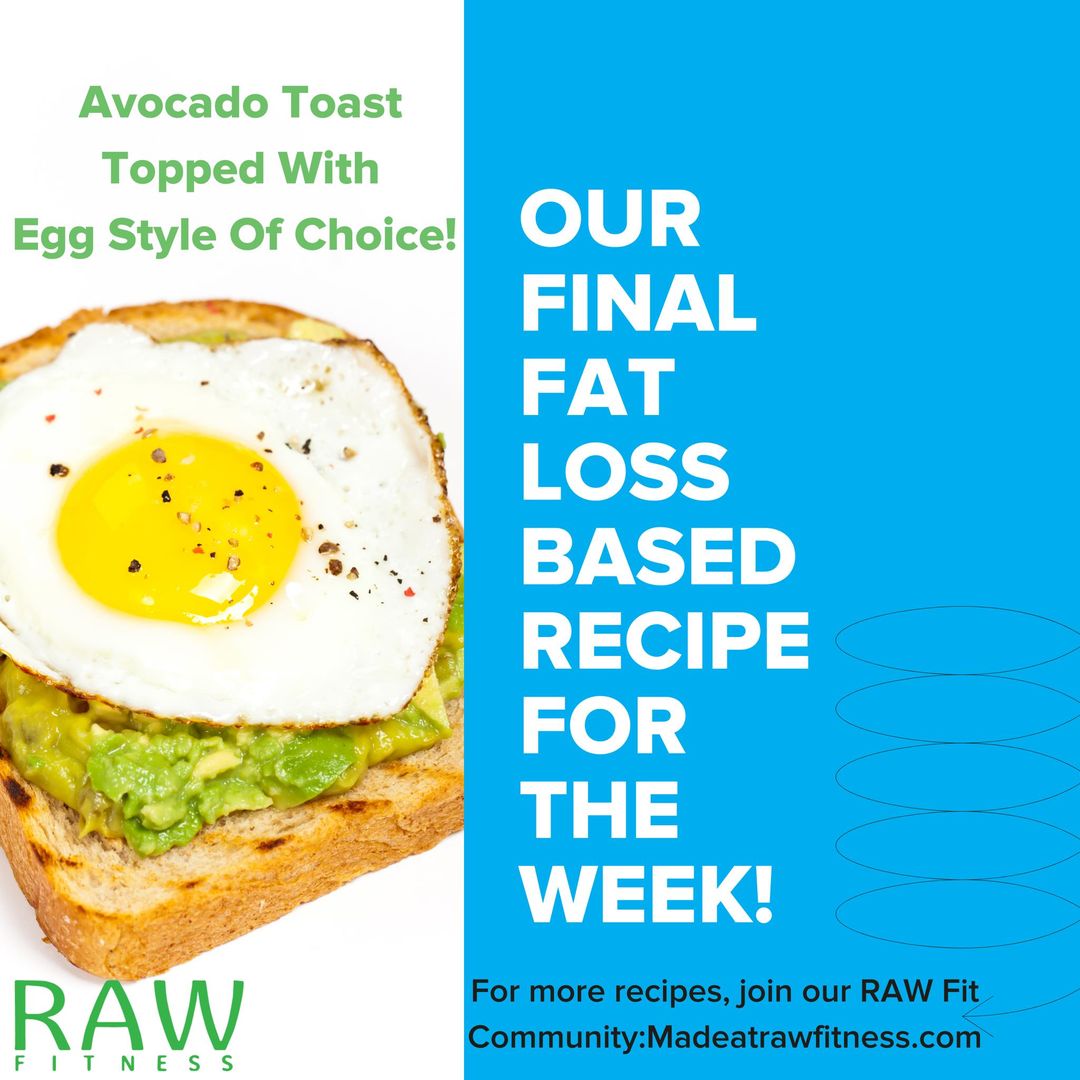 Avocado Toast Topped With Egg Style of Choice:
Ingredients:
•2 pieces of Ezekiel bread (typically found in the frozen section)
• 1 avocado
• 1 tbsp extra virgin olive oil
•1/4 tsp Himalayan sea salt
•1/4 tsp black pepper
•2 eggs
Instructions:
•In toaster put 2 pieces of Ezekiel bread, for 3 minutes. But if your preference is more well toast then you can toast longer.
•While toast is toasting, begin to crack eggs and cook to your liking. The photo shows "over easy" eggs but cook to your egg style of choice. (overeasy, overmedium, pouched, hardboiled, scrambled etc.)
•Once the eggs are cooked, and toast is toasted, begin to put all ingredients together.
•Cut Avocado, remove pit and scoop out each half. In a bowl had each half of the avocado and mash with a fork.
•After take the bowl with the mashed avocado and begin to spread it on each piece of toast.
•Once toast is completely covered with avocado sprinkle salt and pepper over top, drizzle the olive oil. And then the final step add your cooked eggs on top.
Enjoy!
We hope you enjoy these quick breakfast recipes to add to your fat loss approved recipe list!
Want more healthy and simple recipes for your whole family?
Download our FREE meal plan with recipes the whole family will love! Download Your Recipes!