Trying to figure out a healthy way of eating can be exhausting!
You see one thing here, and another on a different article.
The problem is some of these "healthy" foods promoted as quality nutrition options to eat on the go, are not quite as healthy as we thought....
Well, we wanted to help you weed out the best healthy on the go meal and snack options by giving you some of our top options of healthy eating on the go that you can now choose with confidence!
Get a healthy grasp on your week with our top list of foods to choose for on the go... You may be surprised that some of the promoted healthy options we recommend to sub out, are not as healthy as you thought, check it out:
Flavored yogurt vs. Unflavored sweetened yogurt
Flavored yogurt is glorified candy, and provides limited nutritional benefits.
Instead of flavored yogurt, shoot for a greek yogurt and flavor it yourself with raw honey, fruit, nut butters, or a little bit of lower sugar granola.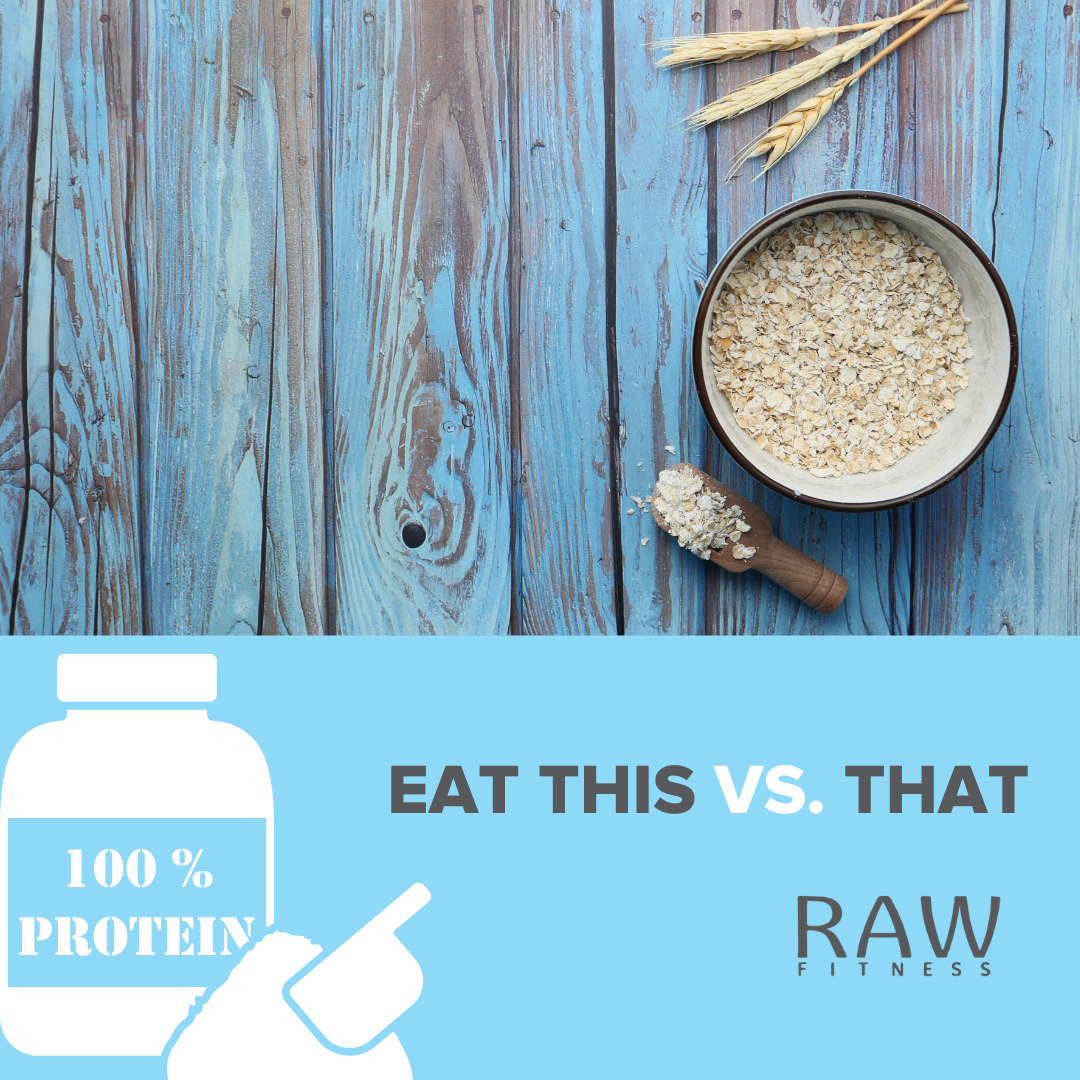 Oatmeal and fruit vs. Oatmeal and protein
Oatmeal and fruit is bad??
No, it isn't, and is still a good food source. However, the effect we don't like with this meal is eating a heavy carb meal with out a protein source.
Especially if doing a more instant type oatmeal that does not have much fiber. You will run into the issue of having blood sugar issues, and will crave food relatively short after you eat because of the blood sugar fluctuations.
What will help this is getting some more protein in with your oatmeal. A simple way to do this is to add a bit of a quality whey or plant based protein powder to your unflavored oatmeal and a little almond milk.
This will keep your blood sugar more stable and help keep your cravings at bay and give you a better balance in nutrients with your breakfast!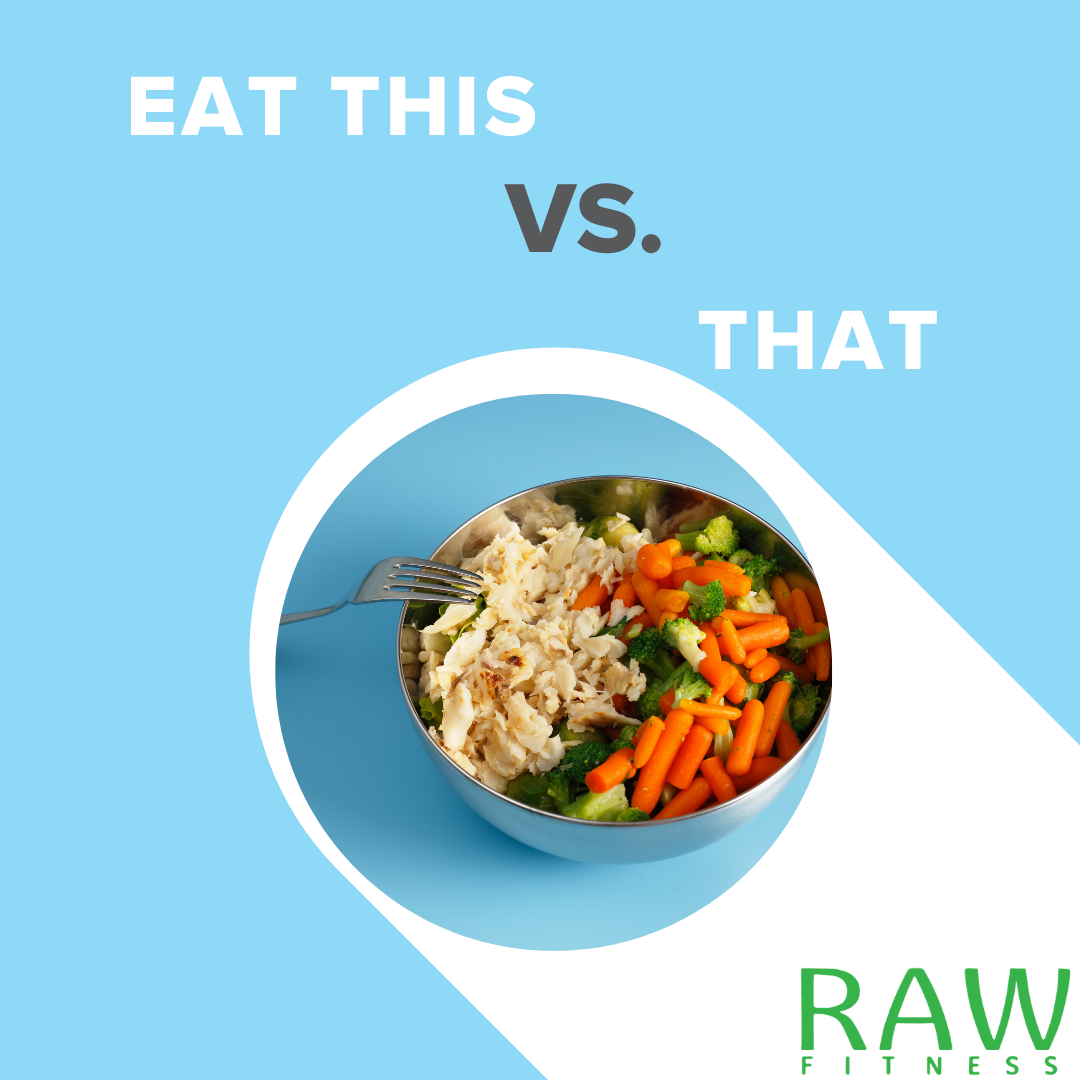 Healthy wrap vs. Bowl
When going out to eat, a "healthy" wrap tends to get picked as one of the top healthy options is a common place.
However, with the quality of the wrap, and the extra calories that are sometimes hidden with the wrap option, we recommend to change out your wrap for a bowl.
This will also allow you to add more veggies into your diet in a simple way.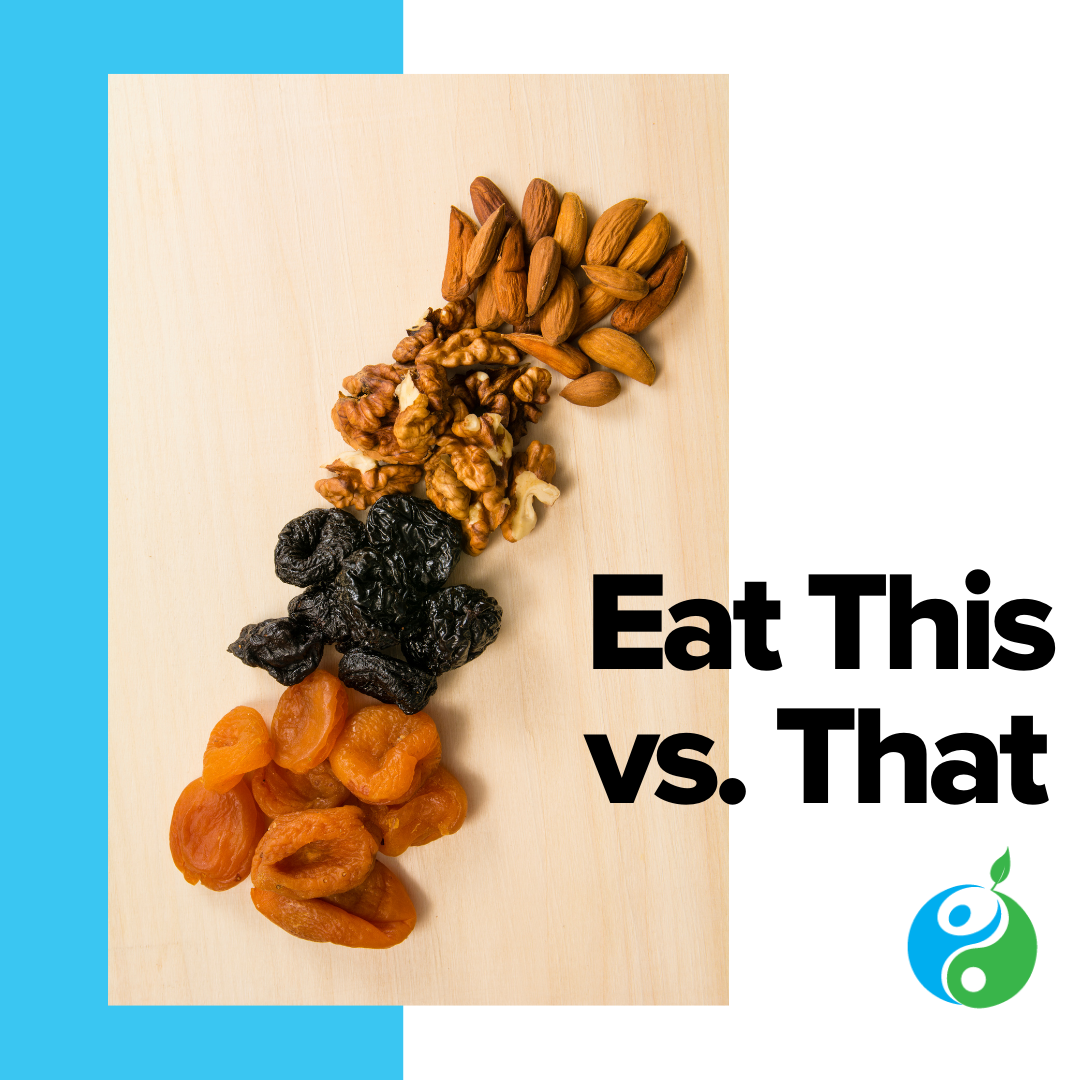 Healthy bars vs Nuts, eggs, and fruit
Healthy bars are one of the most misleading healthy options out there.
Yes they make things super easy and convenient for people to have a simple on the go meal option.
However, it is loaded with hidden sugars, chemicals, calories, and so much more.
Instead shoot for a small pack of nuts with a piece of fruit, or even better a hard boiled egg or two and a piece of fruit.
Will get way more nourishment doing this, and will be for the most part, just as simple to carry with you on the go!
We hope this helps cut out all the noise on what to eat, and what not to in looking and feeling your best!
Want more healthy and simple recipes for your whole family?
Download our FREE meal plan with recipes the whole family will love!