Starting a new gym routine can be scary!
We get it, we don't feel like we can keep up, we don't know what to do, and we have old injuries we don't want to flare up.
Well our experienced coaches are here to walk you through how to never be scared of the gym again!
The problem with most fitness routines is they are not able to be scaled back for people that are just getting started, or have had past injuries.
That is not our philosophy here at RAW Fitness in Washington twp. Our expert personal trainers and coaches are here to guide you every step of the way.
Our goal is to help get you started the RIGHT WAY, to not only get results, but to make sure you are doing what is best for your fitness level, and avoiding injuries from working out.
You see, the goal is to be able to start to get out of our comfort zones.
When we stay hidden in our comfort zones we never truly live life, and we do not grow as a person. We keep living the same way, expecting different results, but in order to get those results we need to be comfortable with getting uncomfortable with making a change.
The first step in making a transformation is making a decision to do it, and start to take action on it.
It doesn't even matter what that is, it only matters that you make a decision with what you want, and take small daily actions towards it.
That is what we want to do for you today when it comes to getting back (or starting for the first time), a fitness routine. We know that can feel intimidating, but it doesn't have to be.
We are meant to thrive in communities and being active, and if we can find a situation that helps us accomplish both, and helps us build our confidence in the process, then it is a no brainer to take that first step.
But...
We know it can also be intimidating, doing something new, not sure if...
You can be successful this time due to up and down success before

Have had an injury history

Not sure you could keep up or will fit in



Well here at RAW, we don't want to see you struggle or intimidated anymore. You deserve more.

One of our favorite things to hear from our members, and new people that come in and try us out is, "Raw is NOT intimidating at all!"

We are full of just regular people, different ages, genders, body types, fitness goals, different abilities etc. And all are welcome, and every one of our members who started out brand new have said, "yes, the classes are challenging, but we all started out brand new, we cheer each other on, nobody is judging your effort".

And we love that! Our community is so awesome and so supportive, we are so proud of them. Many members have to modify exercises or do things at their own pace, but we are all just here for the same thing, cheering each other on, no matter your starting point, and that is to support one another in living a healthier and happier life.

We are here to help you every step of the way.

You'll be teaching new things and meeting new people, but it will all take place in a safe, supportive environment under the watchful eye of experienced coaches.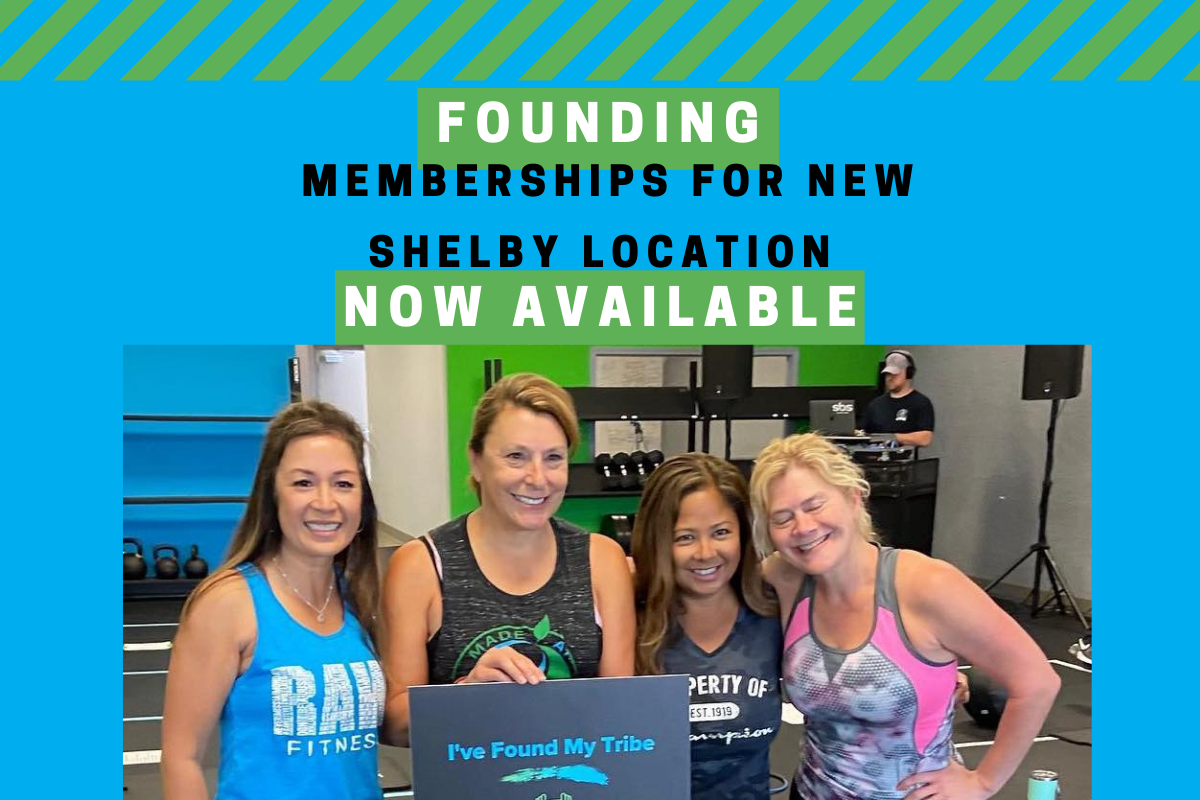 So, here is our "CheatSheet" we use with new members for getting started in a gym/fitness routine, no matter where your starting point is:
1️⃣ Start Slow
This is one of the most obvious, yet neglected parts of a gym routine. We see all of these people doing these crazy things, or we where told on the internet to do this style of training, and we just go as hard as we can the first day....
Only to end up debilitated and unable to go the next day! Well that is not going to get us very far now is it? We suggest to take it slow, start with some modifications of exercises, and ease into it so you can make it a sustainable transition.
2️⃣ Do the modifications
If you are following along with a guided program, make sure to start with the modifications for every exercise first. Choose the beginner exercises over the advanced exercises. This one requires you to leave the ego at the door, but when you do, your body will better adapt to the new training stress. And if you go to a gym that doesn't provide much guidance or modifications....Run fast, very fast outta there!
3️⃣ Aim for bodyweight options first
The added stress of weight training is great for fat loss and building muscle. But within your first few weeks, it may be more beneficial to start with a bodyweight alternative instead to let your muscles and joints adapt. Do the move your are trying to perform, just with out the weight, or ask a coach and personal trainer what options there are. We aim here at RAW Fitness to provide the modifications up front so you don't have to worry about what to do next.
4️⃣ Find a safe zone exercise
When just starting out, we recommend to find a safe exercise you can always fall back into when needed. If you're getting too fatigued, or a move is difficult, or causing pain, have an exercise you feel comfortable doing when ever you just need to scale back a little bit so your at least still training yourself, but not over doing it.
5️⃣ Choose low impact
Choosing low impact is a great option for alot of people. Make sure you have a low impact alternative ready when training. We have a lot of our members do a bike or rower instead of a jumping exercise for example.
Well there you have it!
Our top 5 ways to get back into the gym as a beginner or someone that is just looking to get something going after a while.
If you follow these 5 tips when you step into the gym, you will never have to worry about getting "Gym-Timidated" ever again!
Let us know if you have any questions, we are happy to help, you can email us at Info@madeatrawfitness.com
Owner, RAW Fitness
P.S. Did you hear the news??
RAW Fitness is expanding our mission to help over 10k people live life with confidence through health and fitness!!
We are opening our second location in Shelby Twp. Get your FREE pass and first rights to our Founding Membership deals and discounts!