Who is RAW Fitness?
RAW Fitness is a fitness and nutrition Accountability Program with a Supportive Community that provides an all inclusive solution for the busy adults to overcome their past problems with weight loss, in an easier, and more sustainable way. We do so by offering personalized plans, education, and tools to help create a WHOLEistic approach around sustainable weight loss through our 4 pillars of fitness, nutrition, habits, and accountability.
Washington Twp. and Shelby Twp. Top Gym/Fitness Program, here to meet you where you are!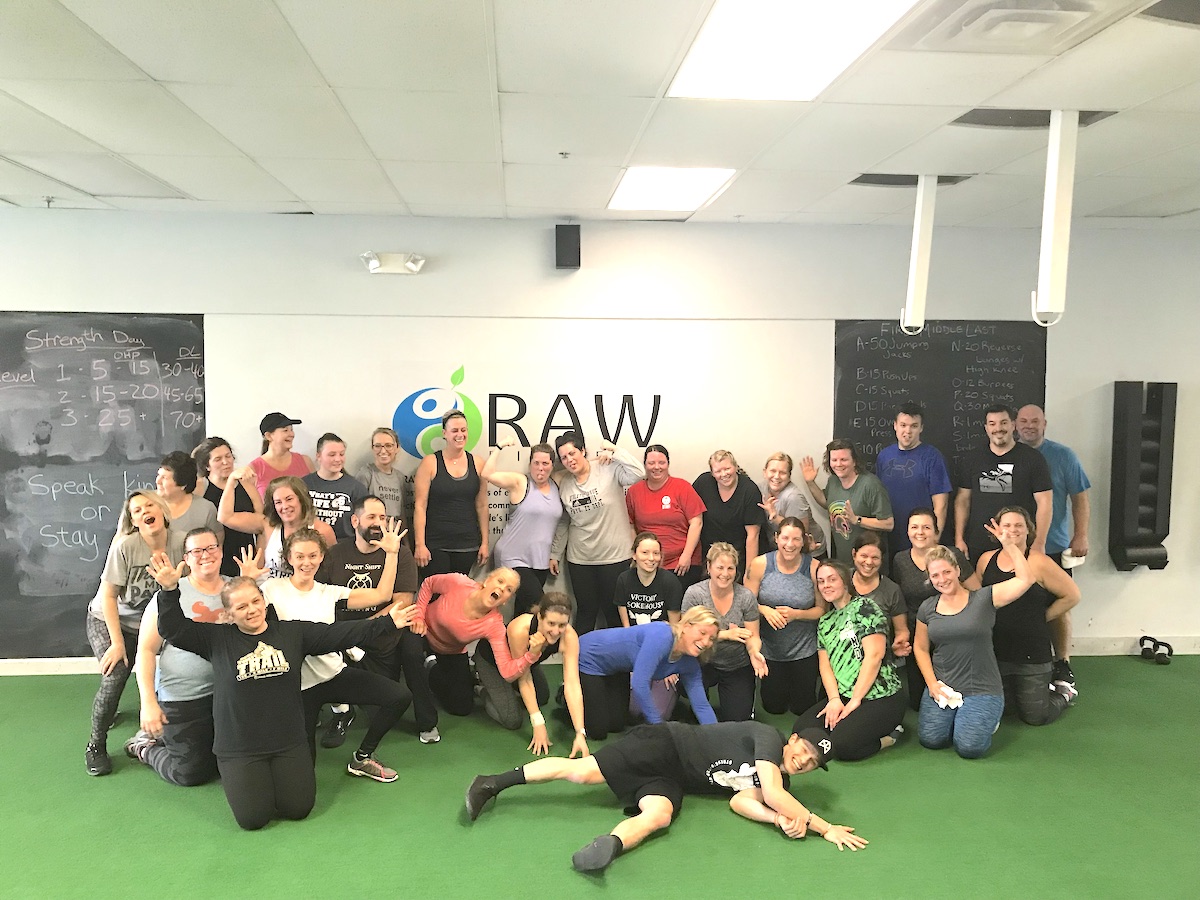 Our Purpose
"To spread health and happiness through custom weight loss transformations."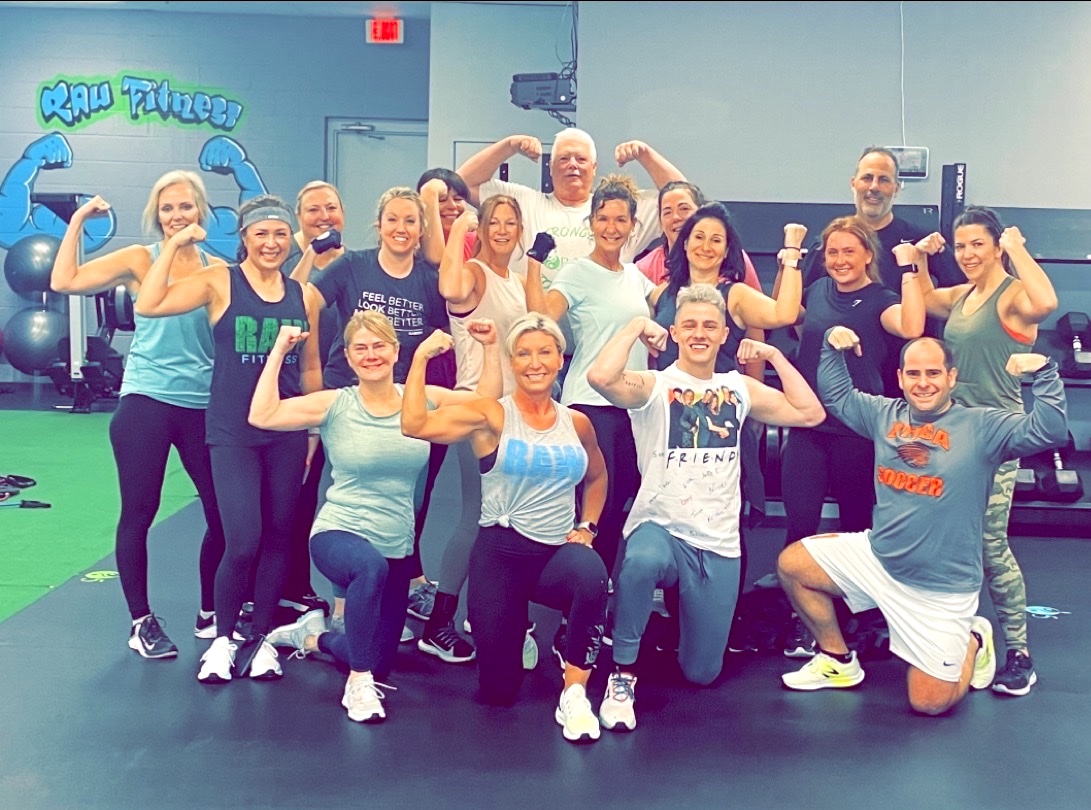 Who do we help?
The busy adult that is that is trying to get back on track with their health and fitness and become a healthier and happier version of themselves. Within a supportive community, we aim to help people lose weight through personalized fitness and nutrition plan that fits people's individual lifestyles.
One of our super powers (outside of getting results) is we specialize in working with those that are just starting out, or just getting back into fitness. So no need to worry, we will be here with you every step of the way to meet you where you are currently at.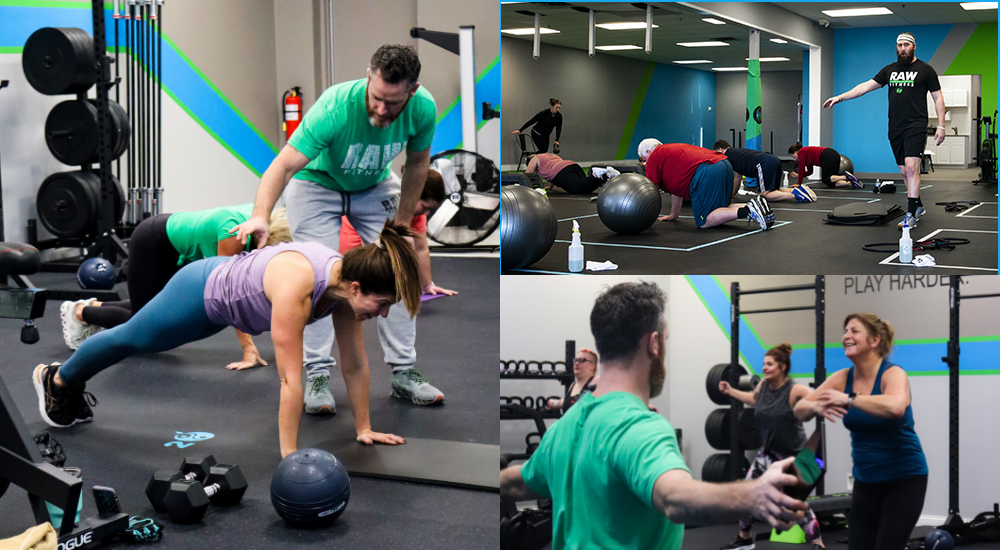 How are we different?
Get long term weight loss results

Provide a WHOLEistic approach with our 4 pillars

Provide on-going support to make the new version of yourself stick

Educate and entertain

Provide a happy getaway with a positive environment filled with friends
We provide a supportive experience for customers. We help people get long term, sustainable results through:
Weekly Fat-Burning and Strength Training Workouts that are always changing, and are built so all fitness levels can participate.

One on One Accountability Coach with someone ensuring we are doing everything we can to help you get into your workouts.

One on One Goal setting and accountability with a coach to help you hit your goals for good this time.
RAW provides the 4 levels of health and fitness, and in order to see long term, sustainable results, you need to be supported in all 4 of these: Fitness, Nutrition/Healthy Habits, Community, and Accountability.
What do we value?
Value To provide value in every single thing that we do in the company. Down to cleaning the toilets.

Attitude Creating a positive, and supportive, environment from the moment they walk in the door.

Lasting Relationships Seeking a real relationship with everyone in the RAW Fit Community (People and Staff)

Unrelenting Pursuit of Excellence Always seeking an opportunity to grow as an individual for the betterment of the team

Empathy Having empathy, that everyone's uniquely different with all different perspectives on the world

Self Responsibility Taking ownership, that you, yourself, are solely responsible for all of your own actions and responsibilities.
We can't wait to meet you, and help you define your own story too...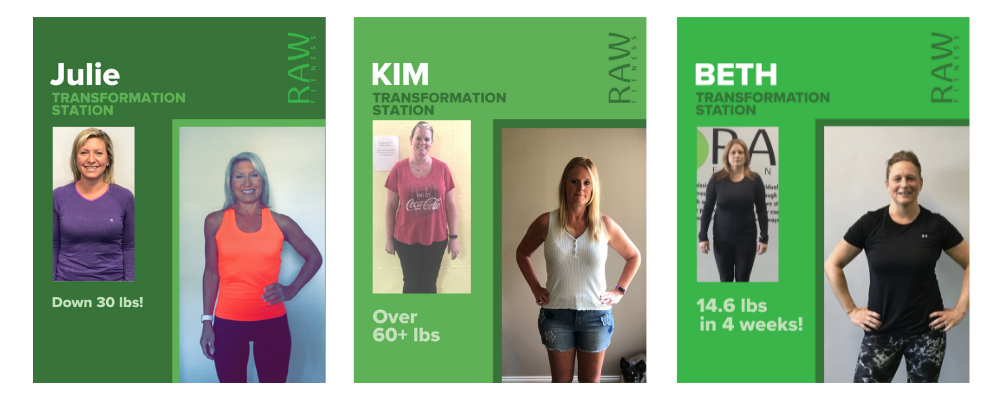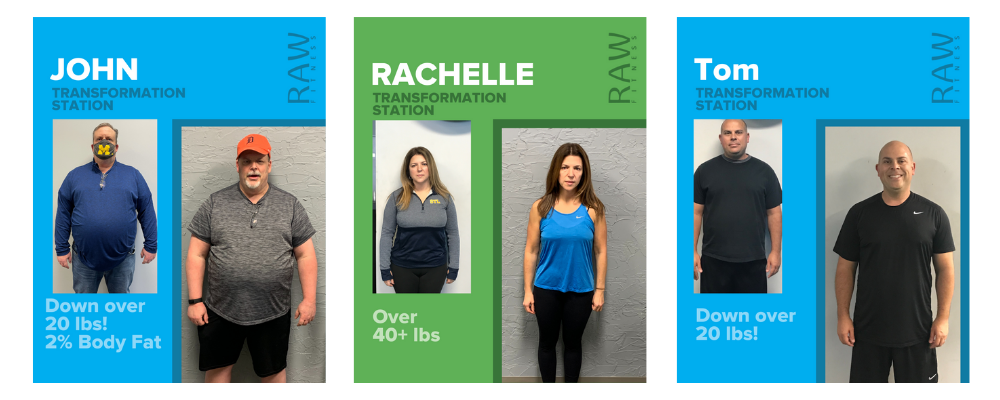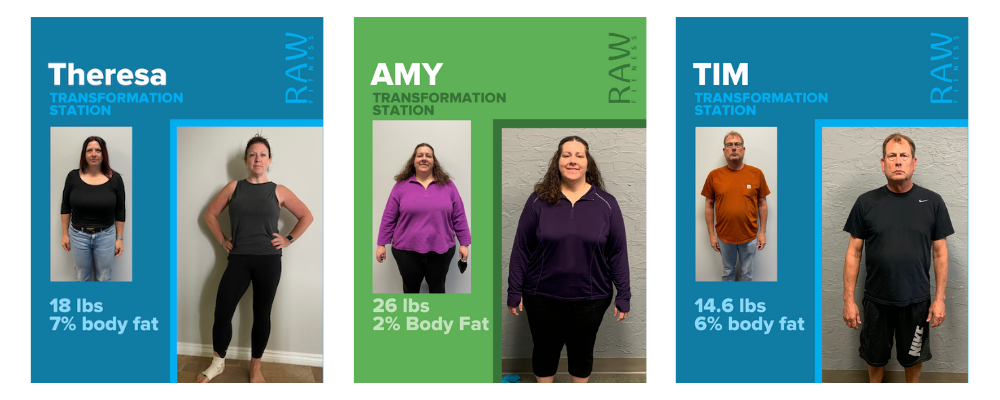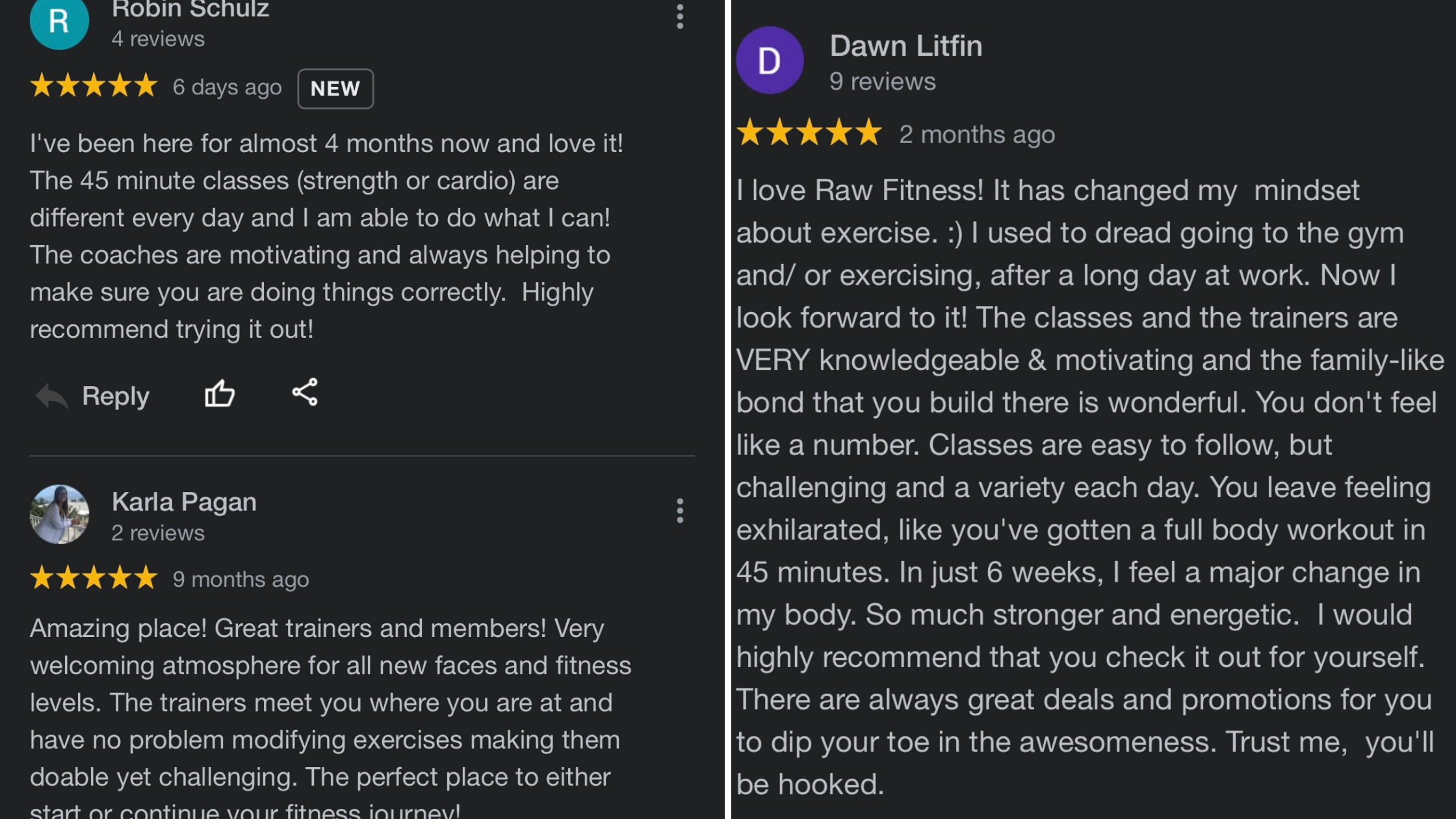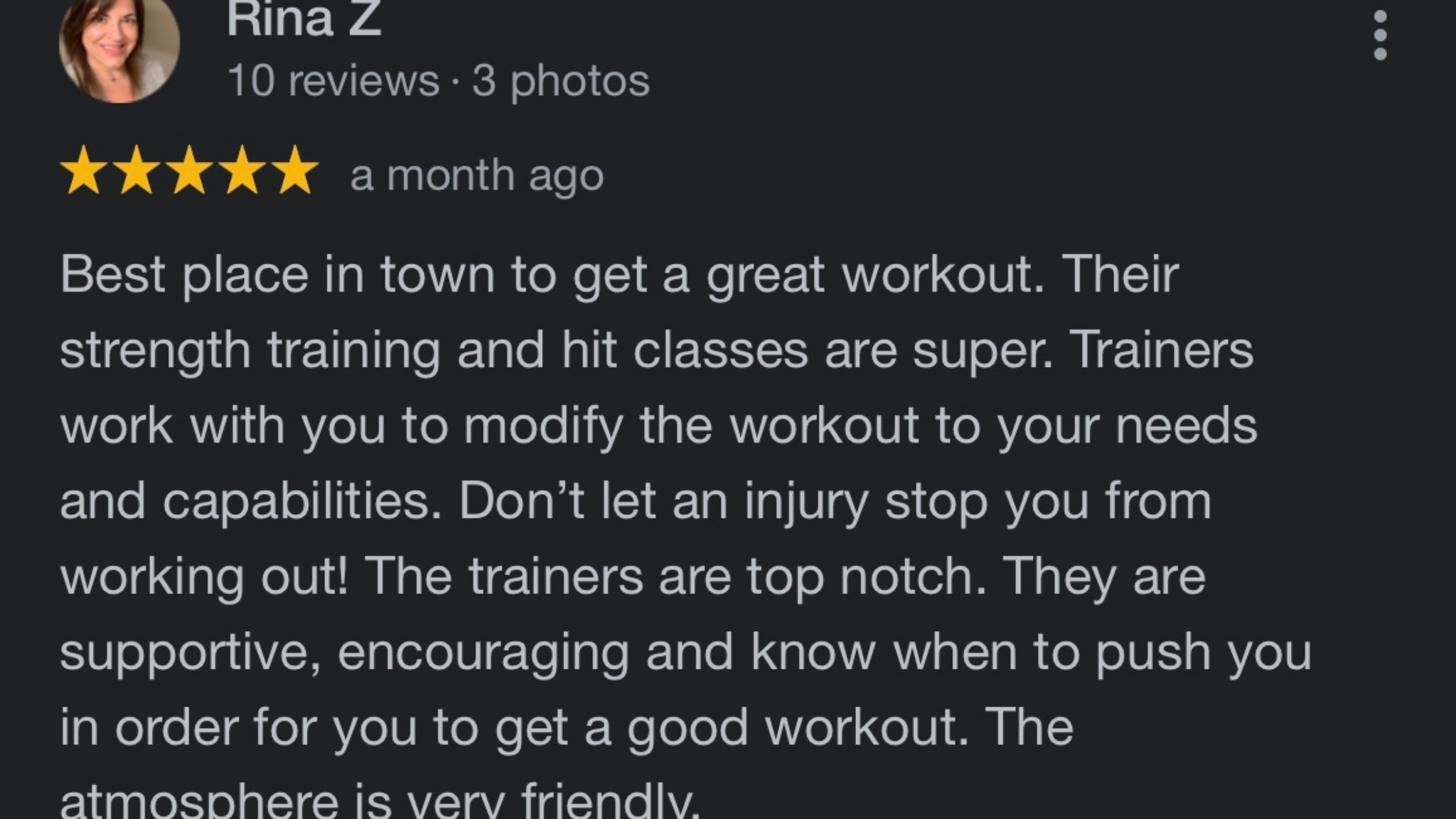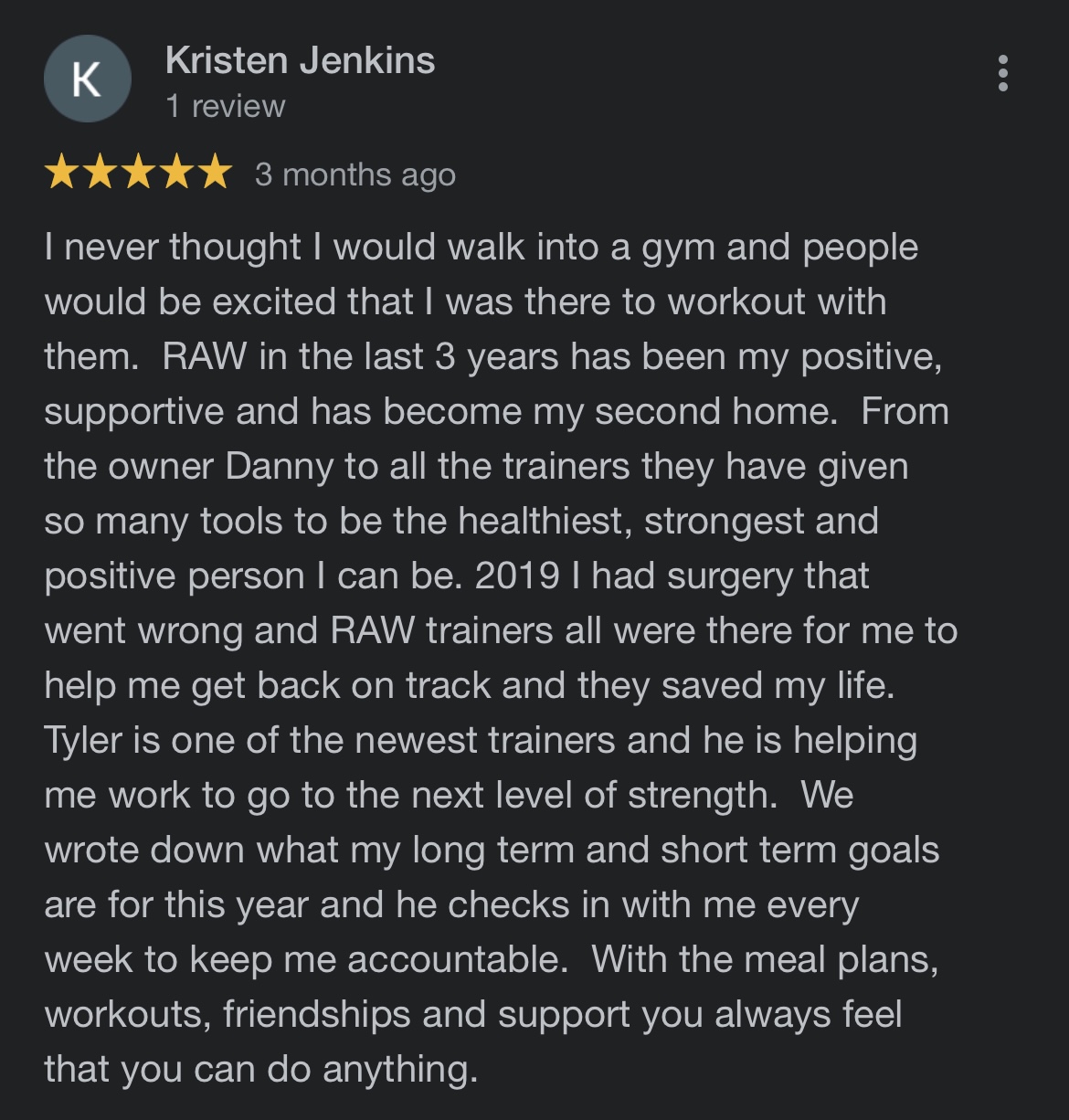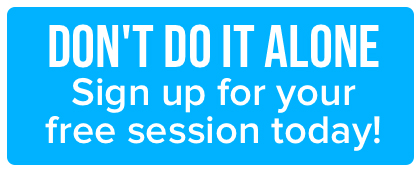 Book at our Washington Location