It is our final episode of our 3 episode series, where hosts Danny and Brooke each share 5 quick and easy tips surrounding a certain topic.

This week - Brooke and Danny share tips on how to get back in shape! Whether you have lost touch in your fitness and need advice on how to get back in shape, or you simply don't even know where to begin in your fitness journey, this episode is for you.

Be sure to tune in to hear those tips!
TUNE IN NOW:
Or check it out on Apple Itunes or Spotify:
Confidently Flawed on ITunes
Confidently Flawed on Spotify

RAW Fitness is an accountability program based in both Shelby and Washington Twp. to provide a solution to health and happiness for the busy adult through fitness sessions, nutrition coaching, healthy habits, and accountability/support. Click here to learn more: RAW Fitness Transformation Program - Washington and Shelby Twp. top fitness and nutrition accountability program. Or, click the link below to learn more about our famous 6 Week Transformation Challenge!
Contact Danny regarding program design at danny@madeatrawfitness.com
Contact us at Info@madeatrawfitness.com or 586) 745-7850
Need a

Jumpstart

to combat all the summer temptations messin' with your midsection?
Check out our 6 Week Summer Slimdown Challenge to help get back on track and lose those unwanted inches on the waist this summer.
Lose 15+ lbs. and you earn it free!
Washington Township Location:
Shelby Township Location:
https://getfit-rawfitness.com/2022f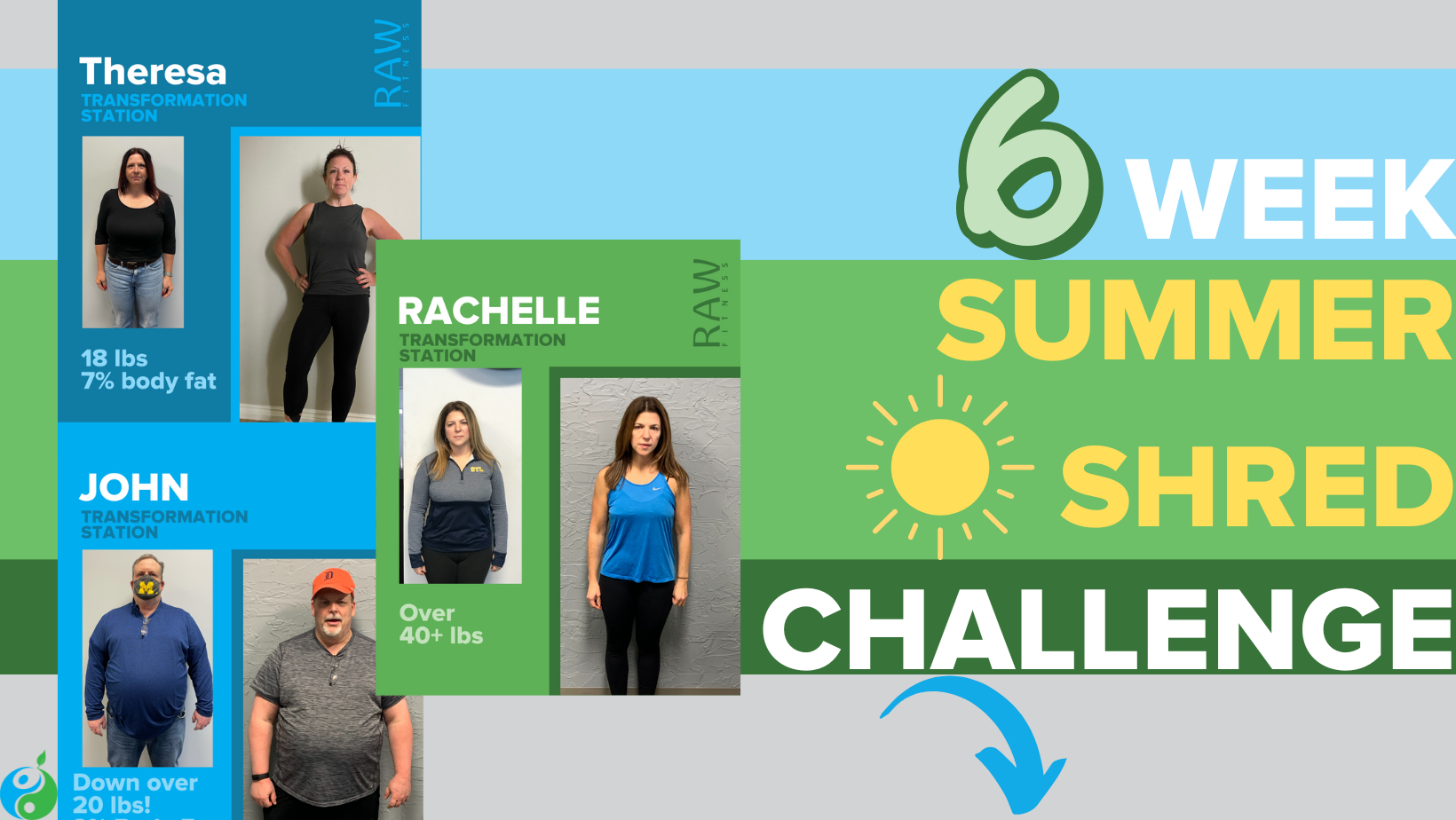 Confidently Flawed Podcast episode from RAW Fitness of Shelby Twp. and Washington Twp.