Meet The Most Versatile Fitness Tracker with 99.4% EKG Accuracy!
At Raw fitness, we are proud to offer access to the revolutionary MyZone fitness tracking system, giving you complete control over your workout routine and helping you maximize your results like never before. The wearable MyZone tracker is guaranteed to keep your workouts personal, social and FUN!
For more information about our MyZone equipment, please fill out the short form on the side of your screen.
What is MyZone?
MyZone is an innovative wearable heart rate based system that uses wireless based technology to accurately monitor physical activity. It is highly successful due to its accuracy at 99.4%. It is useful to anyone who wants a gamified and motivating wearable system. MyZone monitors your heart rate and burned calories in real time and converts that into MyZone Effort Points (MEPs).
What Makes MyZone Different?
Unlike many others, MyZone is the only fitness tracking app based on the World Health Organization's Physical Activity Guidelines. It uses a game-based platform and social experience that rewards effort not fitness - motivating users to reach their personal best. We're proud to offer you MyZone tracking in all of our fitness classes!
The MyZone technology drives your workout to the next level!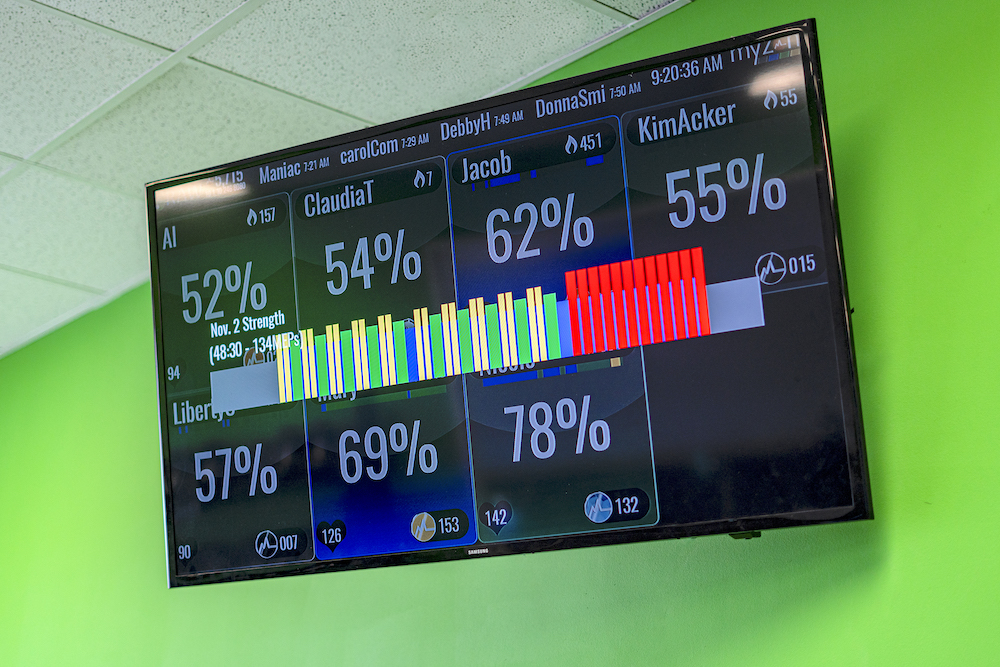 Want To Learn More? Request More Information Today!
Change the way your workout today! All you have to do is fill out the short form on the side of this page and we'll take care of the rest!